So, the we spent our last day at the beach. Amazingly, almost every year, September brings in very cool temperatures and it has done so once again. The beach officially closes this coming Sunday, however, yesterday brought temperatures once more in the 80's and gave Angie and I one more day at the beach. It is more than just the last day at the beach for the summer, but our last day at our beach in Ancona. We are moving and leaving it and a million other little things behind. Often, in Italy, you go to the same beach all summer and Angie and I have been going to this same beach since 2002. That's six summers! That is many memories, many sack lunches and icees under an umbrella. God provided us with a wondefully relaxing "last" day, we needed it and we are so thankful to Him for it. Here are some pictures from this refreshing day.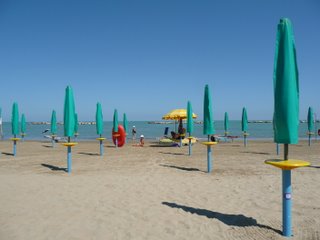 Here's "our" beach, we spent many days off over the past six summers.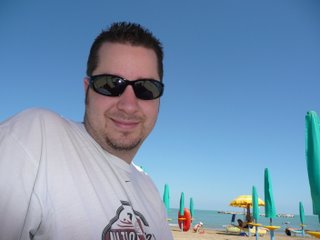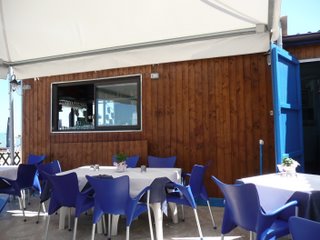 This is a restaurant on the beach that we like, so we ate there once more for lunch.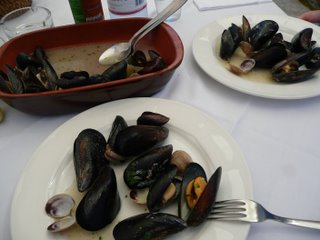 We had sauteed clams as an appetizer.